FAST FREE SHIPPING

Australia's Much Loved Connected Photo Frame
Not All Frames Are Equal
Australian Stock, Australian Support.

Twice the Memory + Twice the Resolution.
No subscriptions required. Ever!

No Subscription Required. Ever!

Australian Stock. Australian support.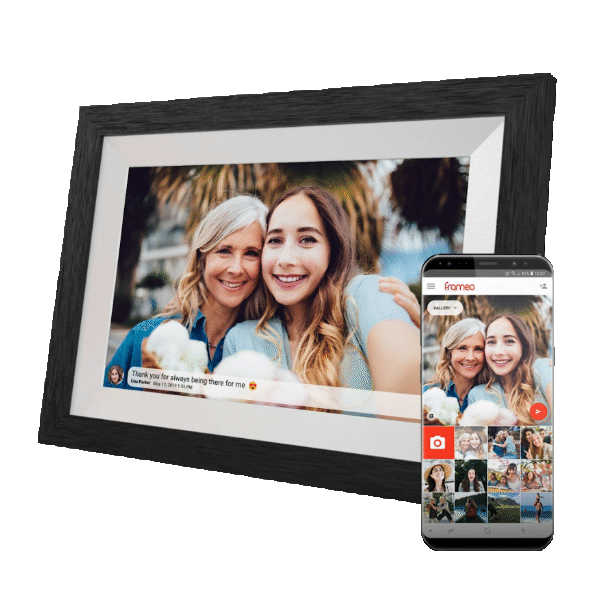 Let loved ones know you're thinking of them.
Send them photos & videos with a personal message straight from your phone.
The entire family and friends can connect to the frame to share precious moments.

Let your loved ones know how you feel about the photos they send.
Simply double tap the screen and choose a reaction:
Love ❤ | Laugh 😂 | Surprised 😮 | Sad 😢

Time of day and the current weather can be beautifully displayed in the top right corner of your frame.
Tap the weather and a four day forecast will be instantly displayed on the screen.
Set this to your own location, or to the location of a loved one, so you feel even more connected.
Of course, you can easily turn this feature off in the settings.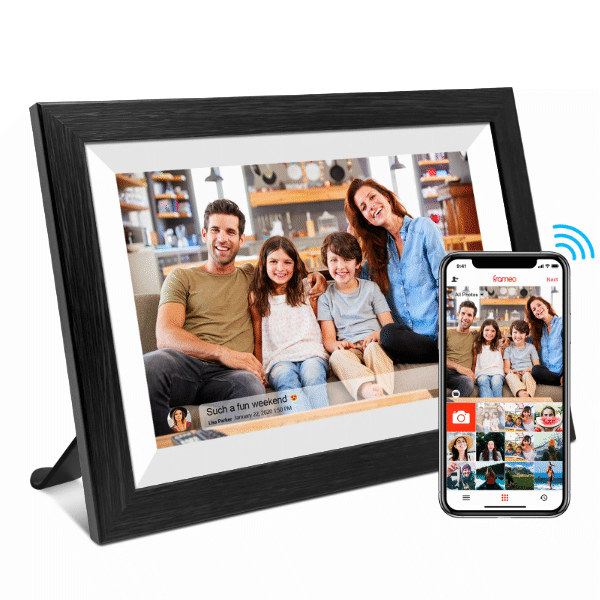 Photos automatically appear and play in a slideshow. You can also swipe through the photos thanks to the easy to use touch screen.

Share photos from within your favourite apps like Facebook, Instagram etc...
Simply look for the familiar share icon within those apps to share the photo/video.
Lifeframe™ is powered by the world's most popular digital photo frame software, Frameo.
Highly rated by users worldwide the App is completely free for both iPhone and Android phones. There are no fees, subscriptions or accounts to create. Simply:
1) Install the app on your phone.
2) Pair with the frame using a ten digit code.
3) Send photos.
It's that easy!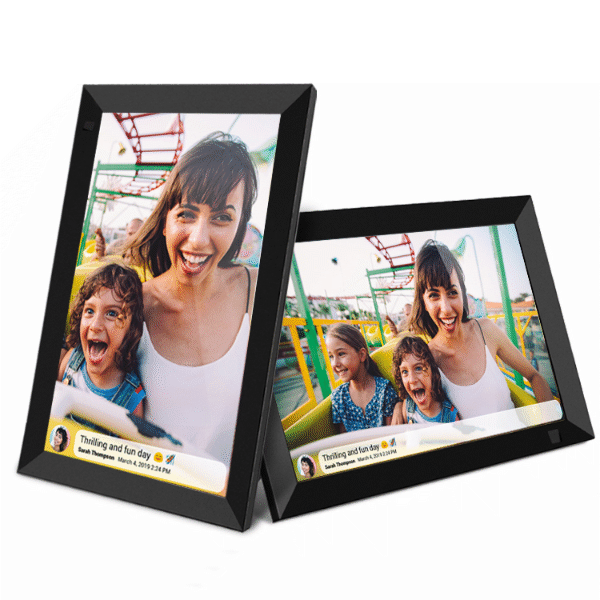 Whether you choose to have the photo frame in portrait or landscape, photos will automatically rotate to suit, and they'll fill the entire screen so that they always look their best.
When sending photos, you simply select the most important area of the photo, so that it will remain centred in the frame when rotated.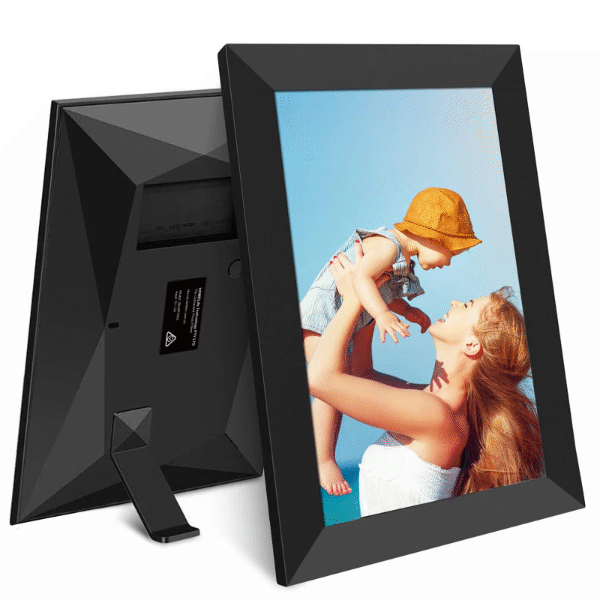 Share precious video moments
Video memories are also supported. Simply select the favourite moments from your video and send it to the photo frame.
Videos will auto-play without sound (so as not to scare anyone), while a single tap of the touch screen will turn the sound on.

Buy with confidence. We're confident you'll love your Connected Photo Frame. However, if for any reason you decide it's not for you, simply let us know within 30 days and return it for a full refund. No questions asked.
100% Australian owned

.

Australian stock & Australian support.

Our mission is to supply easy-to-use products that enhance life, independence & personal wellbeing.

O

ur priority is you

. We'll always treat you the way we would like to be treated ourselves.