See What Our Customers Are Saying

Photos shouldn't be stuck on your phone.
These days, most photos are taken on our mobile phones and only shared on social media, but now there is a simple way to enjoy those precious memories without having to check facebook or social media.
'The Connected Photo Frame' allows you to see all the latest family photos right where you want to see them, around your house. It connects to the internet (using WiFi), so your friends and family can send precious moments (photos & videos) directly from their mobile phone to your beautiful connected digital photo frame.

A personal message/caption can also be sent and is displayed with each photo. Photos automatically appear in a slide show or you can scroll through them at your own pace using the built-in touch screen. And at night, the photo frame will automatically switch off into sleep mode and turn itself on again in the morning.

It's super easy to use, in-fact, once set up (which is also super easy), you don't need to do anything, just sit back and enjoy seeing new photos and videos as they appear in the slide show.
All Models:
- LCD touch screen for ease of use
- WiFi built-in (802.11 b/g/n)
- Storage 16GB (12GB available for storage)
- Micro USB Port
- Micro SD Card Slot
- Speakers: 2 x 2.2 Watt
- Australian Power Supply (included) 5V @ 2amps
- RCM Compliant. Meets Australian safety standards.
- Auto Portrait or Lanscape
- Auto Frameo software/feature updates
- Required mobile app: FRAMEO
- Compatible with iPhone, Android
- Available on Apple and Google app stores
10.1" Stylish Wooden Frame
- 10.1" LCD touch screen
(ips for wide viewing angles)
- Screen Resolution: 1280 x 800
- Aspect Ratio: 16:10
- Dimensions: 294mm x 213mm
- Weight 1KG
- White Bezel with Brown Wooden Frame (ZN-1002-WY)
- White Bezel with Black Wooden Frame (WF105T-WB)
10.1" Classic Black Frame
- 10.1" LCD touch screen
(ips for wide viewing angles)
- Screen Resolution: 1280 x 800
- Aspect Ratio: 16:10
- Dimensions: 262mm x 182mm
- Weight 0.8KG
- 8" LCD touch screen
(ips for wide viewing angles)
- Screen Resolution: 1280 x 800
- Aspect Ratio: 16:10
- Dimensions: 220mm x 155mm
- Weight 0.6KG
Are there any ongoing costs?
No. There are no ongoing subscriptions or set up costs.
Is it complicated to set up and use?
No. Set up is done in a few minutes and you don't need to do anything to receive and enjoy photos from loved ones.
Do I need to have a mobile phone or computer?
No. You don't need a computer or mobile phone at all. Only those sending you photos, will need a mobile phone.
What type of mobile phone is required to send photos?
Pretty much any smart phone is supported (iPhones, Android, Samsung etc..).
Your family or friends will need to install the free 'FRAMEO App' on their phone.
It's a free download on the Apple and Google App stores.
How many photos can it store?
Thousands...! It has more storage space than you will ever need. 16GB to be precise with approx. 12GB available for Photo and video storage.
Can anyone send me photos?
No. Only those that you allow will be able to send you photos.
If you want to hide a photo, two simple touches on the touch screen will hide it.
Can I use it in an upright position?
You can use the photo frame in either an upright or horizontal position.
The photo's will automatically rotate to fill the screen beautifully.
What if I can't get it to work?
Simple. Send it back for a full refund. No questions asked. But it is so easy to use, we're confident you'll be just fine.
If you are stuck, just email us at support@homelife.technology and we'll get back to you asap.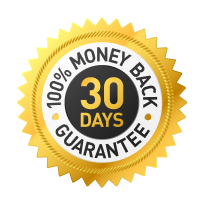 Buy with confidence. We're confident you'll love your Connected Photo Frame. However, if for any reason you decide it's not for you, simply let us know within 30 days and return it for a full refund. No questions asked.
100% Australian owned

.

Australian stock & Australian support.

Our mission is to supply easy-to-use products that enhance life, independence & personal wellbeing.

O

ur priority is you

. We'll always treat you the way we would like to be treated ourselves.